Introducing Digital Smile Design: How Perth cosmetic dentists build a blueprint of your smile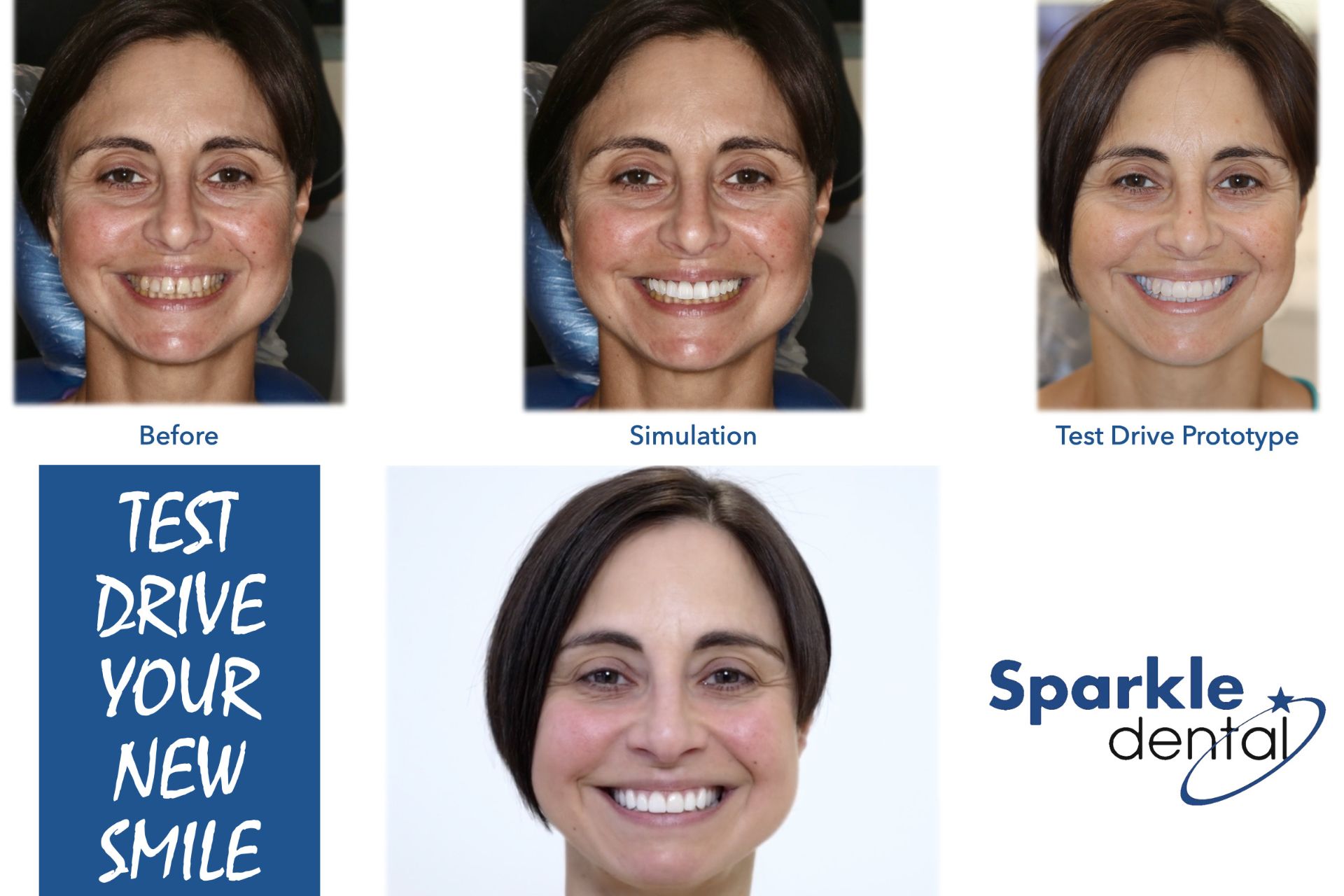 Are you a pro at perfecting the closed mouth smile? Do you dream of a new smile? Or a suitably straight set of sparklers that will dazzle others and boost your confidence?
Digital Smile Design might be just what you've been looking for.
We love utilising this 3D technology to fully collaborate with our patients. After all, you should be very much involved in how your smile looks and makes you feel.
This smile makeover service is available right here with your Perth cosmetic dentist.
Interested? Learn more with the Sparkle Dental team.
What is Digital Smile Design?
Digital Smile Design is a unique approach to modern dentistry, revolutionising smile makeovers and the results they offer. Using the latest technology in Digital Smile Design, you'll have the opportunity to review an on-screen mock-up of your beautiful new smile.
It even visualises a wide range of facial expressions, showing you how your smile will look when you talk or laugh, helping design a smile unique to you and your individual personality!
Not only does Digital Smile Design help you envision your future sparkling smile, it helps us plan restorative treatments more efficiently, giving you the best possible results.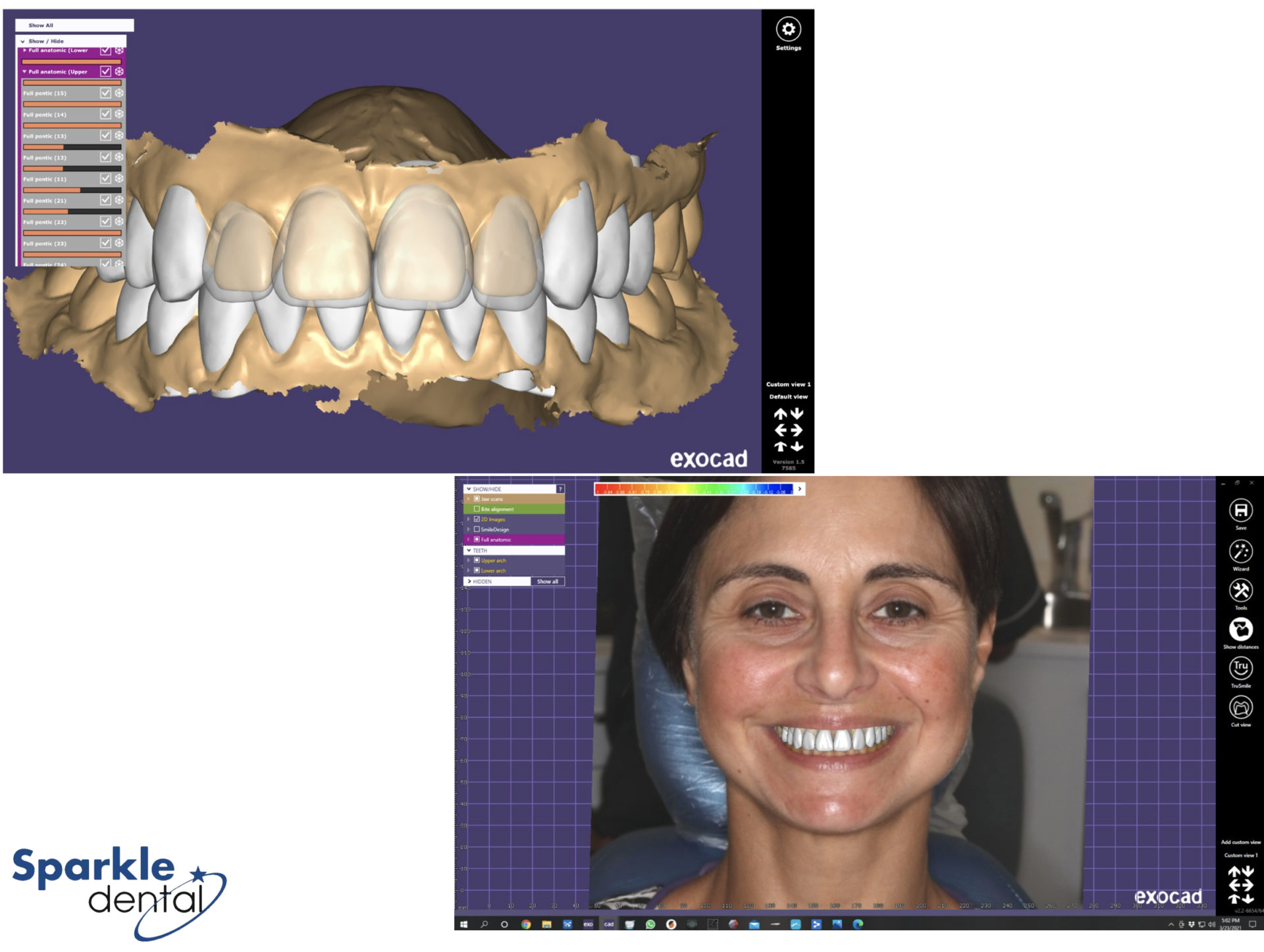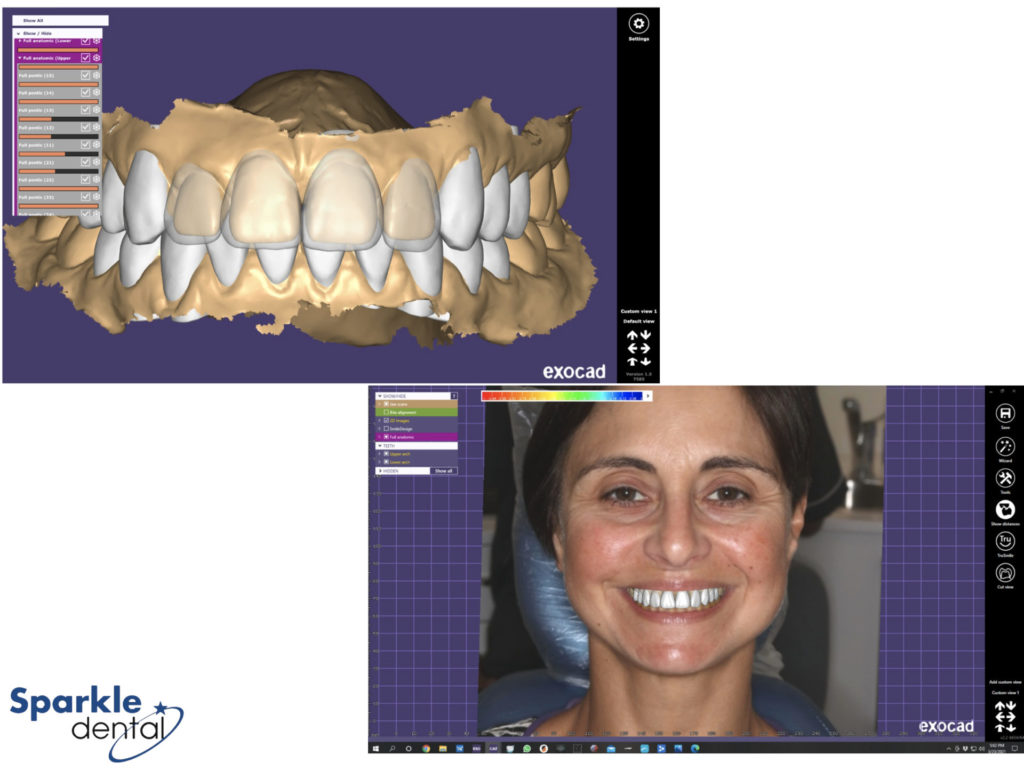 How does Digital Smile Design work?
Your new smile is waiting. 5 simple Sparkle steps gets you there.
1. Book and attend your initial smile makeover consultation
We'll listen to your concerns and what you want to happen with your smile. This complimentary consult includes taking photos and showing you what your smile will look like at treatment completion. A detailed treatment plan and timeline is given to you, so you can take it home and consider whether you want to get started.
2. The process begins
Do you accept your smile makeover and Digital Smile Design treatment plan? The process gets underway. First, your Perth cosmetic dentist will check the health of your teeth and gums, we take more photos, collaborate on the end result further and then take teeth moulds to create a virtual model of your mouth.
3. A mock-up is created so you can take your new smile on a test drive
A 3D model of your new smile is now available for you to physically try on at your next visit. Experience how you look, feel, smile, talk and laugh by taking your smile for a test drive.
If you don't love what you see, you can even discuss possible changes with your dentist.
4. Perfection preparation
It takes our expert dental technicians roughly two weeks to carefully construct your veneers or crowns for a radiant, natural look. But we won't keep you waiting. Temporary composite veneers are securely put in place so you can show off your smile makeover sooner.
5. It's time to embrace your Sparkle
The final, exciting and celebratory step. Your smile makeover transformation is complete.
Who can benefit from Digital Smile Design?
Anyone who isn't happy with their smile can take advantage of this fantastic Perth cosmetic dentistry technology.
Digital smile design combined with a Perth cosmetic dentist can help resolve:
Crooked teeth
Crowded teeth
Discoloured/stained teeth
Gaps between teeth
Gummy smiles
Worn down teeth.
We're frequently seeing women aged 30 – 60 utilise our Digital Smile Design service. These patients come in for many reasons, such as wanting to feel greater confidence and beauty on their wedding day, to finally deciding to put themselves and their happiness first, for a change.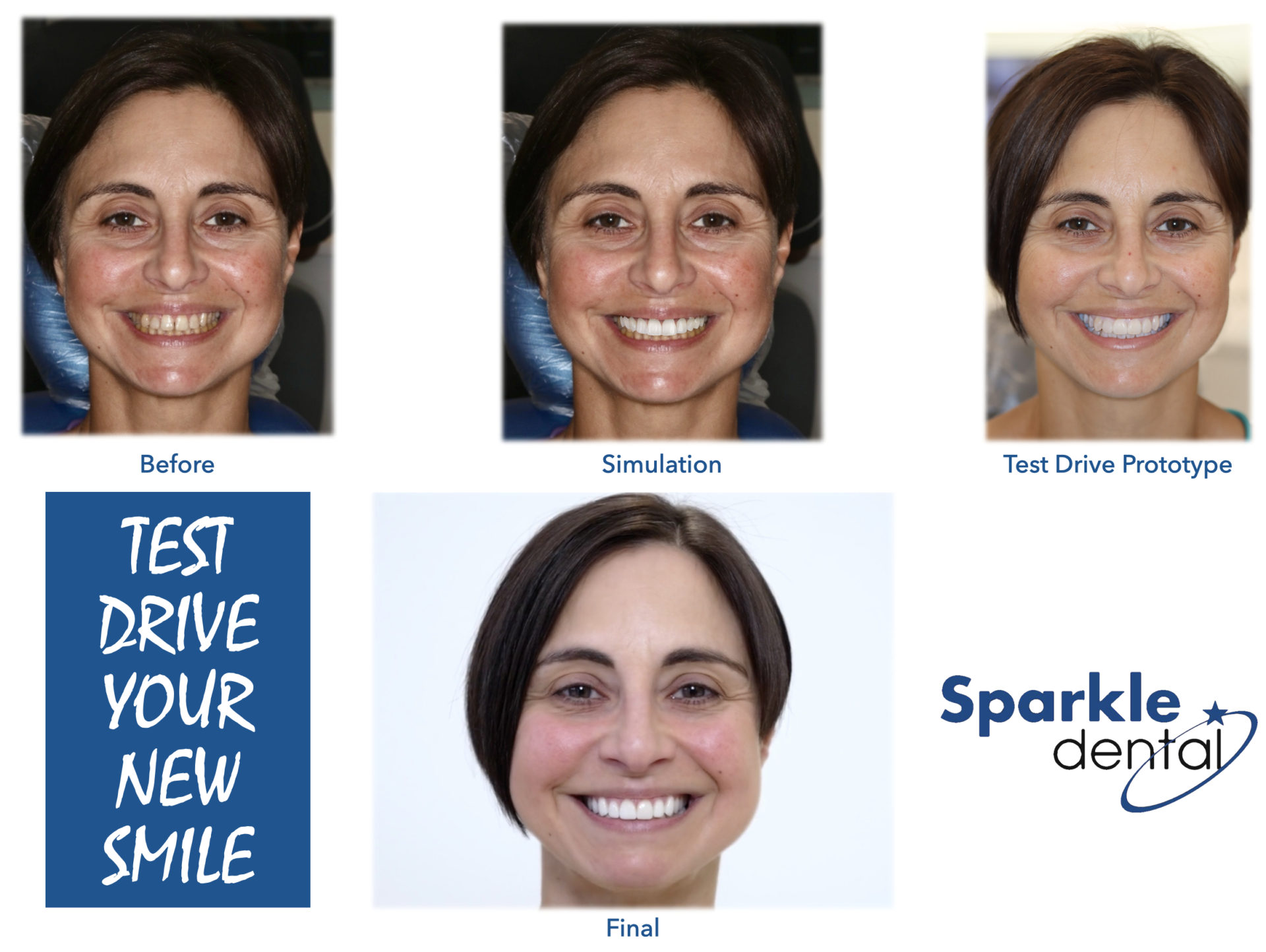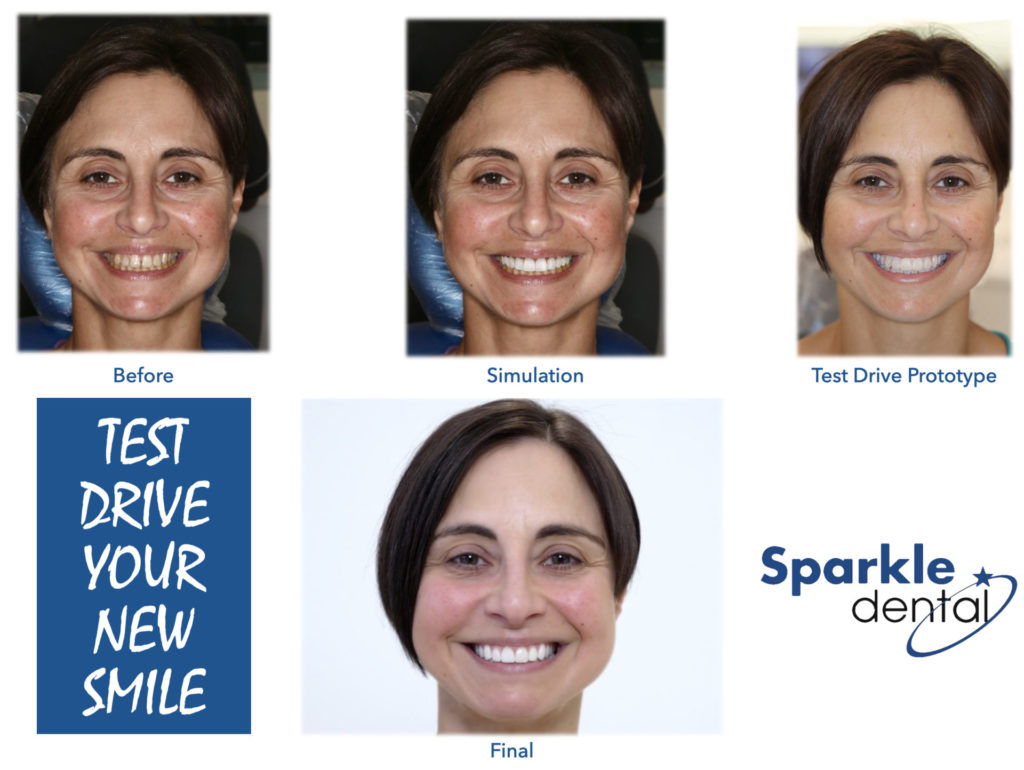 Why choose Digital Smile Design at Sparkle Dental?
The benefits are plenty and are seen externally and felt internally.
So, what are they?
The ability to work together with a professional in the Perth cosmetic dentistry field to collaborate on something special and potentially life changing
Gain greater clarity on how crowns, teeth straightening, veneers and whitening can boost your smile BEFORE treatment commences
Any underlying dental issues can be picked up right from the initial consult and dealt with accordingly
Your sparkling new smile outcomes and treatment plan (including accurate costs) are completely in your control.
The friendly, experienced team at Sparkle Dental in Joondalup are all about making sure you have the best, stress-free dental experiences. It's our warmth and dedication to patients that make us one of the best cosmetic dental clinics for Perth smile makeovers.
Want to see what your smile could look like?
Our Perth cosmetic dentists at Sparkle Dental in Joondalup are ready to help you design it.
Book a consult today to discuss further.
Complimentary Smile Consultation
At Sparkle Dental, we care about your smile, and offer your first consultation completely free.
This includes one of our friendly, professional and highly experienced staff getting to know you and your smile goals, understanding your dental and medical history, and discussing your various options.
Don't feel quite ready to come into our Joondalup dental clinic?
We offer complimentary video consultations too, allowing you to discover how we can help you, without leaving the comfort of your home.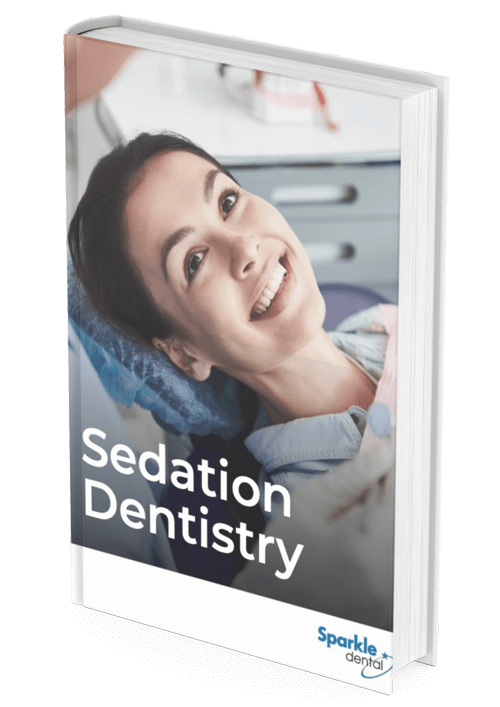 Want to learn more about sleep dentistry?
We've created an eBook just for you.