Want to take care of your kid's smile?
Paediatric dentistry services are here to help.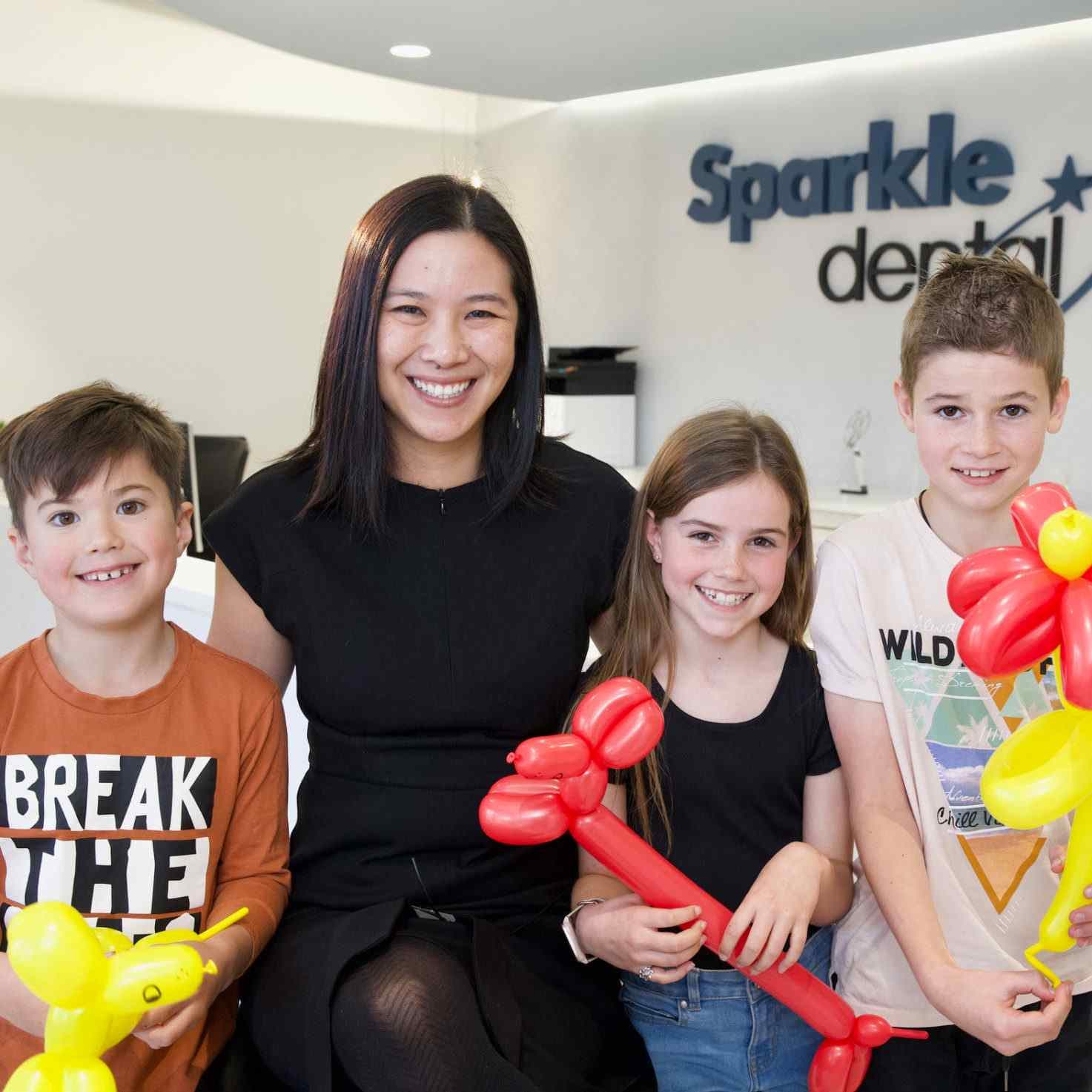 As a parent, you're looking for a dentist your kids feel safe and comfortable with and you can trust. As kid's dentistry professionals, we're the team you can trust to make your kids smile, even in the dentist chair.
By introducing your child to a dentist and an oral hygiene routine from an early age, you're helping them maintain optimal oral health for life. A healthy little smile, will result in a healthy big smile in the future!
At Sparkle Dental in Perth, we'll brighten your child's smile with preventative care, information and general dental services designed especially for little smiles.
We're dedicated to creating a pleasant and fun experience for your child so that they enjoy coming to see us, and never have to experience fear of the dentist in their lifetime. Our aim is to create a gentle, calm and positive experience, and even some laughs for both you and your child along the way. Our practice is continually expanding the possibilities of health for children by focusing on not only preventing oral disease, but preventing poor facial growth patterns too.
Your child's needs and comfort are important, so we take the time to listen and answer your questions, whilst educating you on the various dental implant options available, allowing you to make the right choice for your child.
Complimentary Smile Consultation
At Sparkle Dental, we care about your smile, and offer your first consultation completely free.
This includes one of our friendly, professional and highly experienced staff getting to know you and your smile goals, understanding your dental and medical history, and discussing your various options.
Don't feel quite ready to come into our Joondalup dental clinic with your child?
We offer complimentary video consultations too, allowing you to discover how we can help you, without leaving the comfort of your home.
Tips to looking after your child's teeth