What you need to know about same day crowns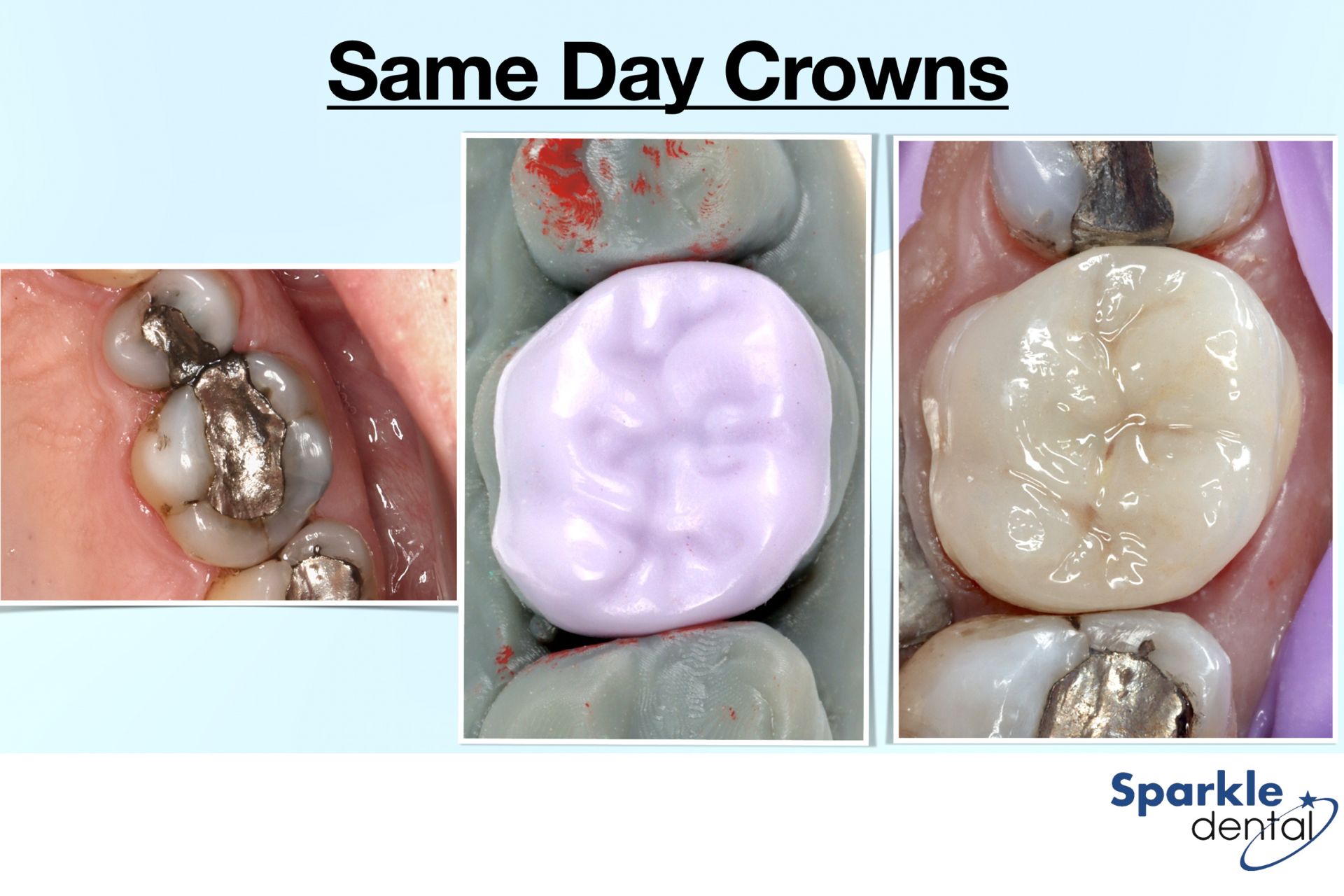 Dental crowns have been used in dentistry for many, many years. And with the development of modern technology, how they're made, how they look and how quickly patients can experience their benefits are increasing exponentially.
Here at Sparkle Dental, we utilise a 3Shape Scanner, 3 Shape software and VHF mill to bring our patients the best quality, same day (yes, you read that right), crowns.
Thinking about getting a crown done?
Read more from the Perth cosmetic dentistry team at Sparkle Dental to find out more about our same day crowns service.
When would I need a crown?
People get crowns for many reasons. No – we're not talking about the ones that go on your head for a royal or party look, but the discrete cosmetic dentistry solution to support your smile.
The 4 reasons why you may need a crown:
1. Cosmetic purposes
Our teeth are, most often than not, with us for life. So, over time and without proper care, they can become badly cracked, damaged and/or stained. A dental crown's purpose is to provide the appearance of a healthy-looking tooth.
2. Dental implants
Are you missing one tooth or several? A dental implant may be suggested to act as an artificial tooth root. Our caring, cosmetic dentists will first place an abutment (support), and then a dental crown to replicate an artificial tooth.
3. Root canal treatment
Root canals, although sometimes unavoidable, can leave your tooth weak and vulnerable. Your dentist can place a crown on top of the affected tooth to protect the natural tooth and prevent further bacterial infections.
4. Support
To avoid tooth extractions from large fillings and damage, your dentist may suggest a crown to preserve your tooth.
Book a consult with your dentist to discuss the best treatment plan for you.
How Sparkle Dental provide same day crowns
Our team of caring and dedicated Perth cosmetic dentists utilise 3Shape Scanner, 3 Shape software and VHF mill to provide hassle-free, same day crowns.
These technologies have revolutionised how our patients get crowns in the last few years.
But what exactly are they? These crowns are designed custom-fit to your smile, expertly made through innovative 3D technology and cover the entire tooth.
The best part? They're made in just one day, making same day crowns a reality for many time-poor patients.
Explore the benefits of Sparkle Dental same day crowns
Your go-to cosmetic dentistry team in Joondalup have put together 5 benefits of our same day crown service.
1. They're the ultimate time-savers
Getting to the dentist is a triumph for a lot of people. Making numerous follow-up appointments and waiting several weeks for treatment to finish can be tiresome. With same day crowns, all you need is one appointment!
2. You can say goodbye to temporary crowns
3. Communication breakdowns are quashed
Accurate scanning is done chair-side by your dentist. There's no need for third-party labs and the potential for breakdown of communication and delays.
4. No space for error
3D technology gets rid of the guess work, making high precision and custom fit dental implants and crowns a reality.
5. The convenience of 3D technology
This means no more nauseating dental impressions.
The friendly team at Sparkle Dental are ready to support your smile with same day crowns.
Do you believe your smile and life could benefit from our same day crown service?
Contact our Sparkle Dental team today to book your complimentary smile consultation.
Complimentary Smile Consultation
At Sparkle Dental, we care about your smile, and offer your first consultation completely free.
This includes one of our friendly, professional and highly experienced staff getting to know you and your smile goals, understanding your dental and medical history, and discussing your various options.
Don't feel quite ready to come into our Joondalup dental clinic?
We offer complimentary video consultations too, allowing you to discover how we can help you, without leaving the comfort of your home.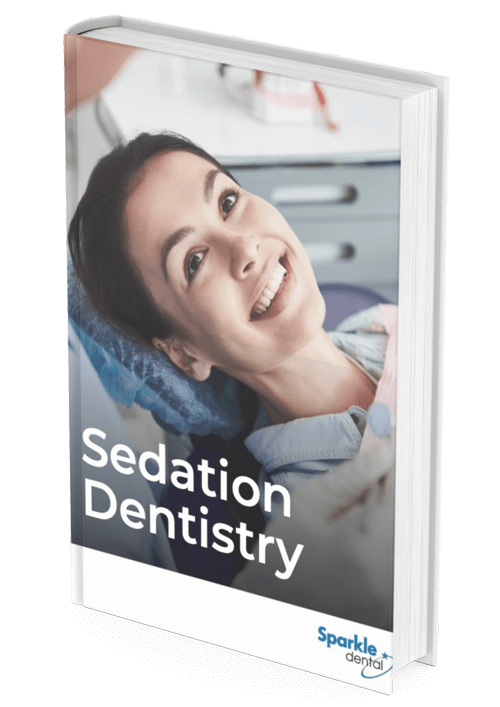 Want to learn more about sleep dentistry?
We've created an eBook just for you.