Tired of missing out on all the foods you love?
Find freedom, comfort and confidence again with All-on-X Implants.
Missing teeth can leave you feeling embarrassed and self-conscious, taking a hit to your overall confidence and lifestyle. They can even see you missing out on the freedom to enjoy all those delicious foods you love, but now struggle to eat.
You don't have to miss out. With All-on-X Implants, you can throw away those uncomfortable removal dentures, and get back to your enjoyable lifestyle with comfort and confidence.
At Sparkle Dental in Perth, we're highly experienced in the world of All-on-X and Full Arch Implants and are here to help you find the right solution for you and your lifestyle.
Perth All-on-X Implants with Sparkle Dental
All-on-X is a full teeth replacement method and one of the most revolutionary dental techniques, providing you with a full set of top or bottom teeth, using just four to six dental implants.
This treatment brings a realistic full replacement of teeth and gums and long-term solution, for people with failing teeth.
If you have loose teeth, advanced gum disease or are simply tired of wearing removable dentures, All-on-X Implants may be the solution for you.
Have a faster treatment time, where fixed teeth can be implanted within days
Help prevent bone resorption
Allow you to enjoy a greater quality of life
Look and feel like natural teeth
Are easy to care for and maintain
Virtually eliminate the need for bone grafting
An example of what your All-on-X process could look like:
Complimentary Smile Consultation
Your complimentary consultation involves one of our friendly, professional and highly experienced staff getting to know you and your smile goals, understanding your dental and medical history, and discussing your various dental implant options.
Examination and Radiographic Imaging
When and if you feel comfortable to proceed, your dentist will examine your teeth and take radiographic imaging and photos, before confirming your comprehensive treatment plan, designed just for you.
We'll plan the design of your replacement teeth, ensuring they look natural and suit your individual face shape.
Implant placement
During your procedure, some teeth may be removed and your implants will then be placed under local anaesthetic or sedation if preferred, ensuring maximum comfort and minimal pain.
Following this, we'll take impressions of the implant positions, then place small healing caps over your implants until a prosthetic device can be inserted.
Trial your new smile
It's time to try your new teeth, for your new smile.
Here, your teeth are "tried in" your mouth using only wax to assess the position and aesthetics of your teeth. We'll check your comfort and bite, and make changes to shape, size and colour if necessary.
Fit your new smile
Once you feel happy and confident in your new smile, we will perform the final insert, with minor adjustments made, ensuring you're 100% satisfied.
Maintenance & Care
Maintenance and care are important for the longevity of your implant, so we recommend regular check-ups and provide you with at home care tips to help.
We'll even provide you with a nightguard to help extend your implant.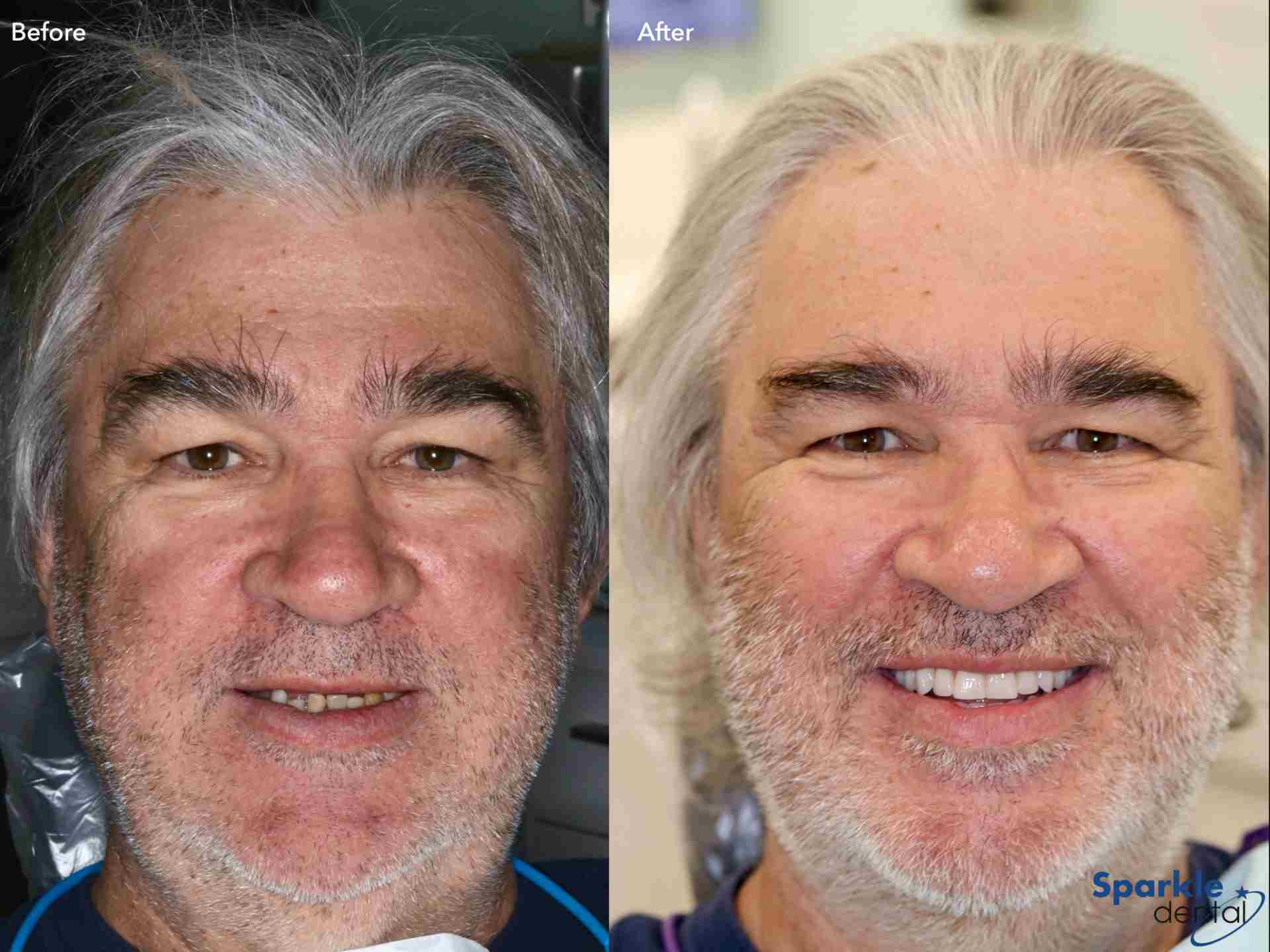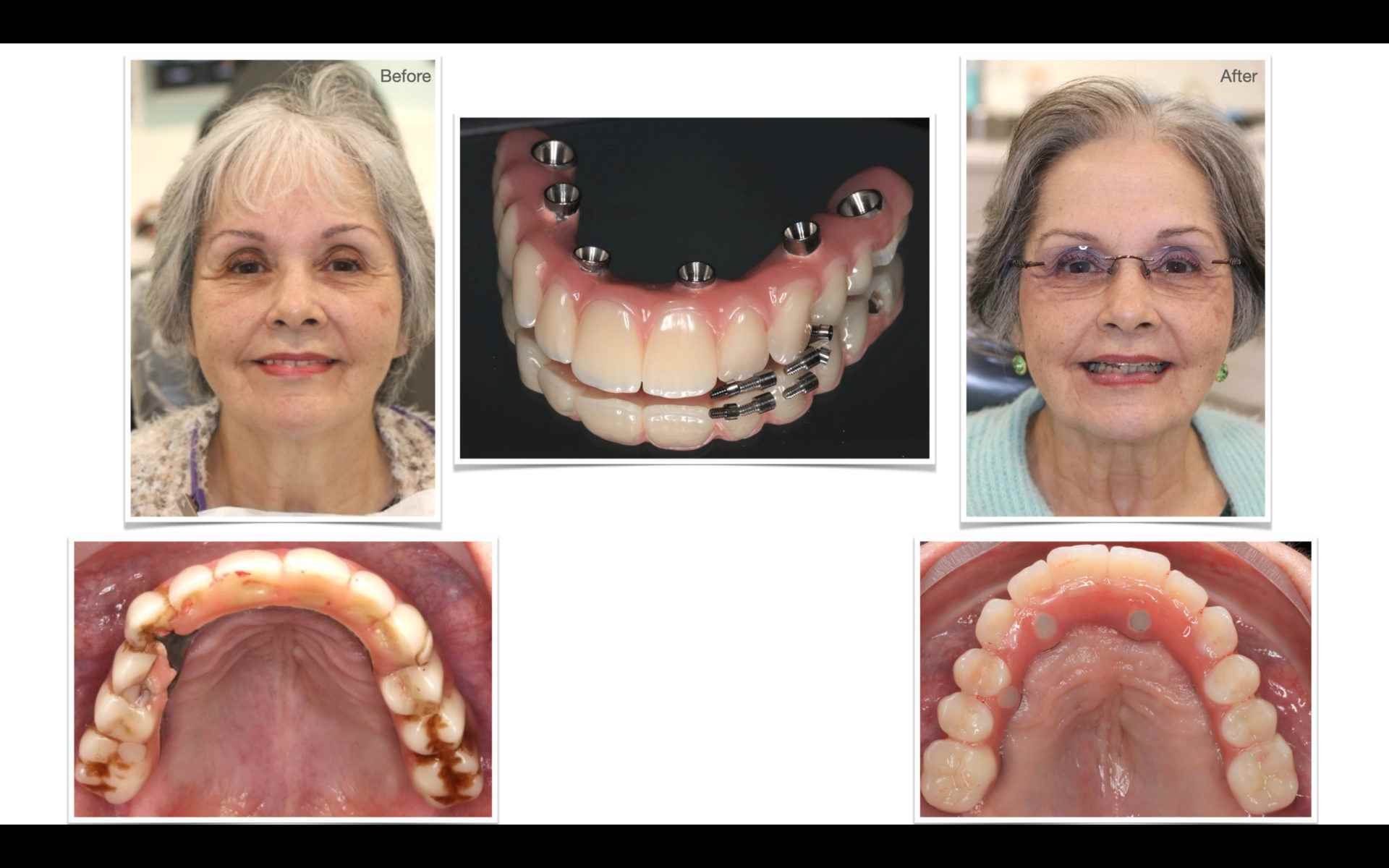 Complimentary Smile Consultation
At Sparkle Dental, we care about your smile, and offer your first consultation completely free.
This includes one of our friendly, professional and highly experienced staff getting to know you and your smile goals, understanding your dental and medical history, and discussing your various options.
Don't feel quite ready to come into our Joondalup dental clinic?
We offer complimentary video consultations too, allowing you to discover how we can help you, without leaving the comfort of your home.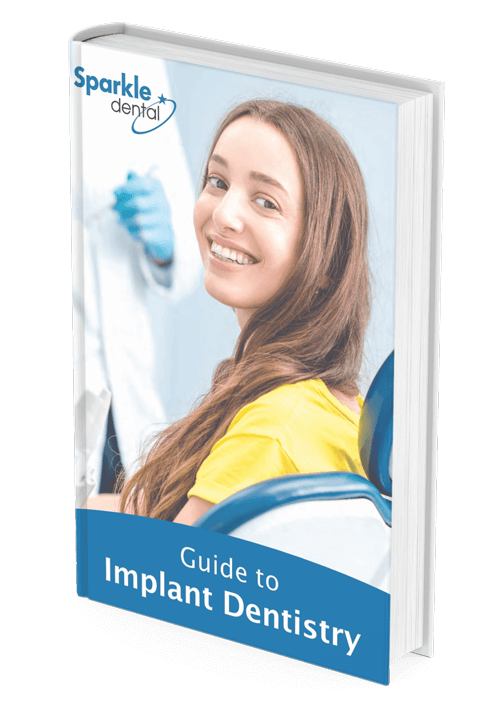 Want to learn more about dental implants?
We've created an eBook just for you.